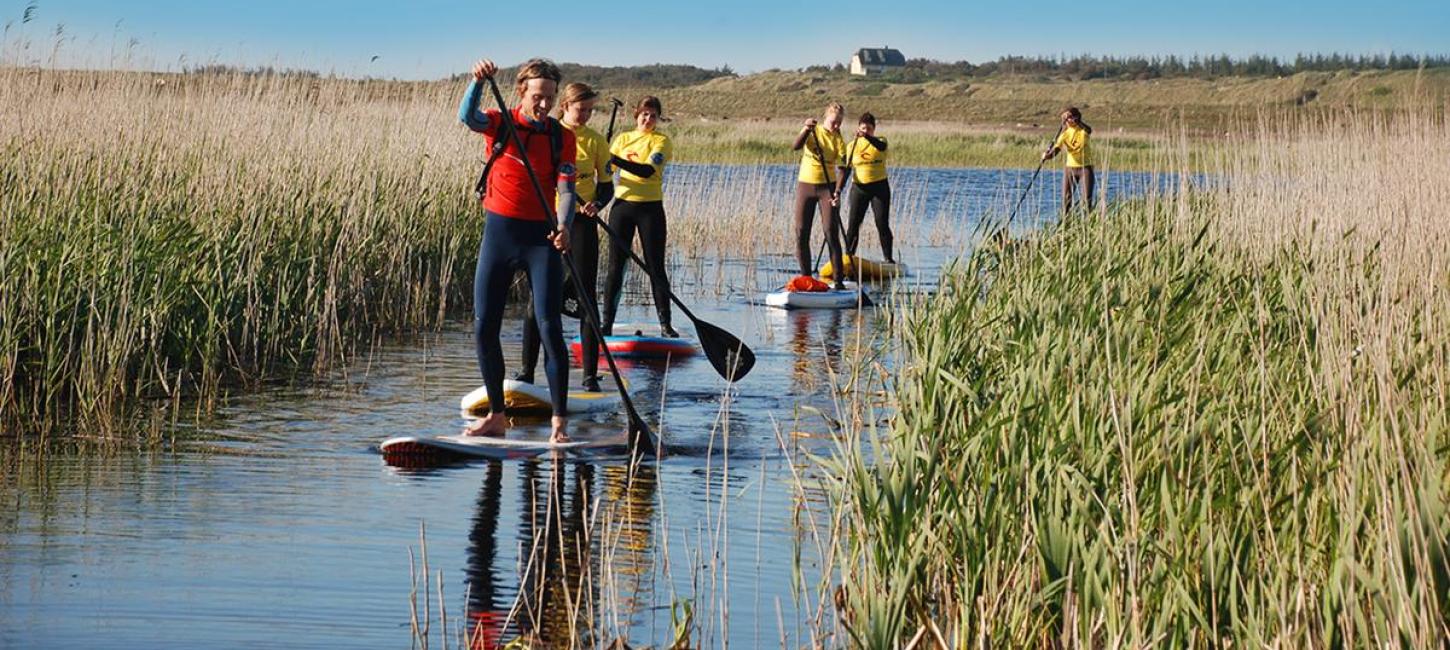 SUP - Stand Up Paddle
SUP - waterfun for the family. 
Stand Up Paddle is one of the newer water sports. Anyone can do it and it's great fun. Stand Up Paddle is one of the youngest and fastest growing sports in the world, which takes place on a surfboard. You stand on the board and use a paddle to create momentum. That gives you control and muscle strength and it improves your balance. 
In the area around Ringkøbing Fjord, there are lots of places where you can have great experiences on your SUP board. At Westwind North and South, on the sea in Hvide Sande South Beach, but also at the river Vonåen near Ringkøbing, where the new cottage for enjoying your packed lunch makes for a great outing. Bring your own gear or rent a board in the surf shops - and venture out onto the tranquil waters. 
You achieve a sense of accomplishment quickly with SUP. There's plenty of chances to develop your skills, you get a full body workout - and at the same time you're one with nature. SUP works by standing upright on a board, which at first hand looks like a surfboard, and then you paddle your way across the water.  
Photo:Jakob Gjerluff