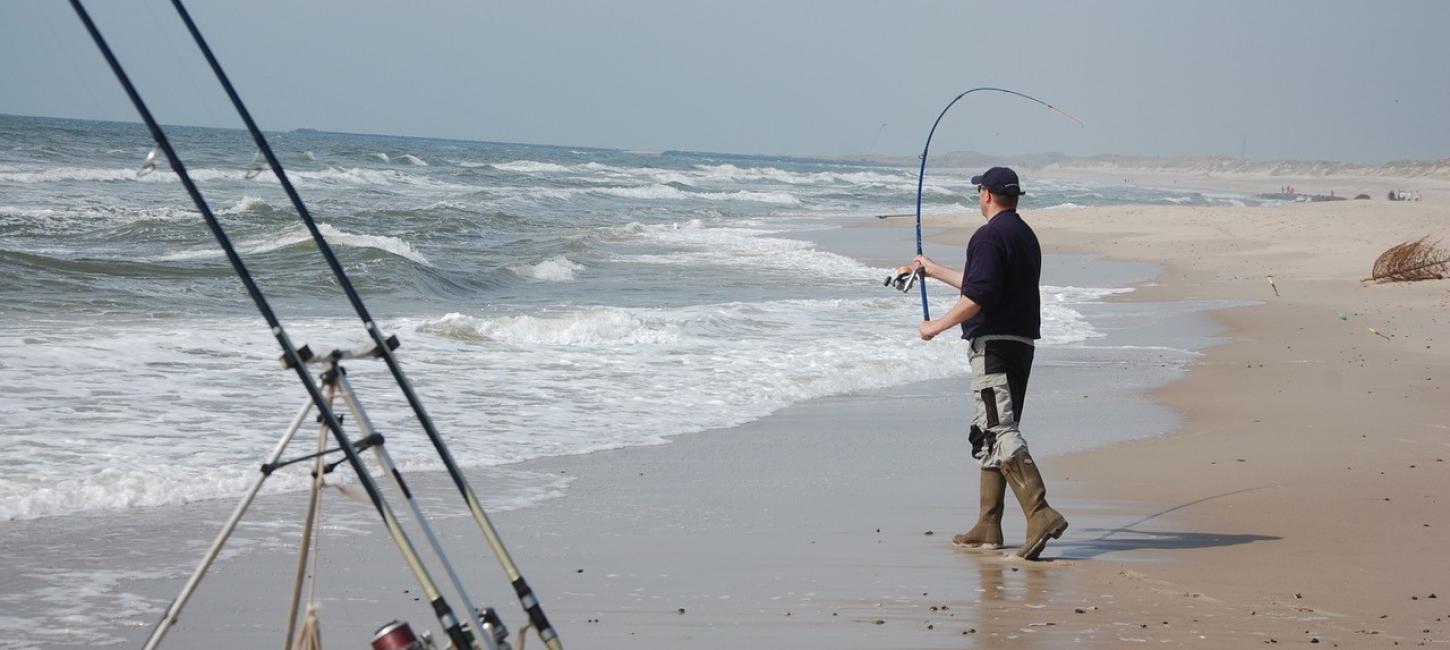 Surfcasting by the North sea
If you enjoy surfcasting, the Danish west coast is a great location, because of the optimal conditions here.
The most popular and sought after ocean fish are flatfish, but Sea Bass, Sea Trouts, Codfish, Saithes, Eels, and Turbots are also among the fish eagerly pursued in surf cast fishing.
The tide plays a major part in surfcasting and in order to achieve the greatest success with this type of fishing, you need to start 2 to 3 hours before the high tide, so that you fish during the rising tide. You can get a free tide table at the tourist office or the local tackle shops.
And where should you go fishing? Even though the coast looks barren, don't let that fool you, because the (in)famous rip currents here are great for surfcasting. What happens in rip currents is that waves form a deep, narrow current that many sources of food pass through. The fish figured that out and they therefore sit at the edge of the rip current, waiting for food, making it a great surfcasting spot.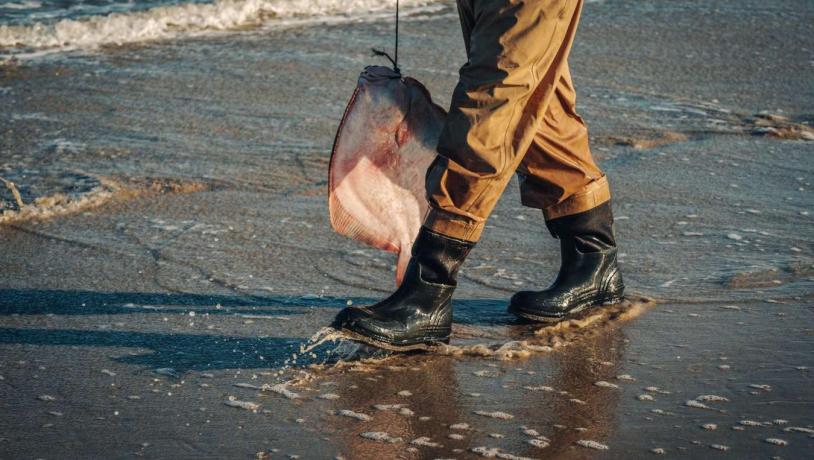 Photo:Thomas Høyrup Christensen