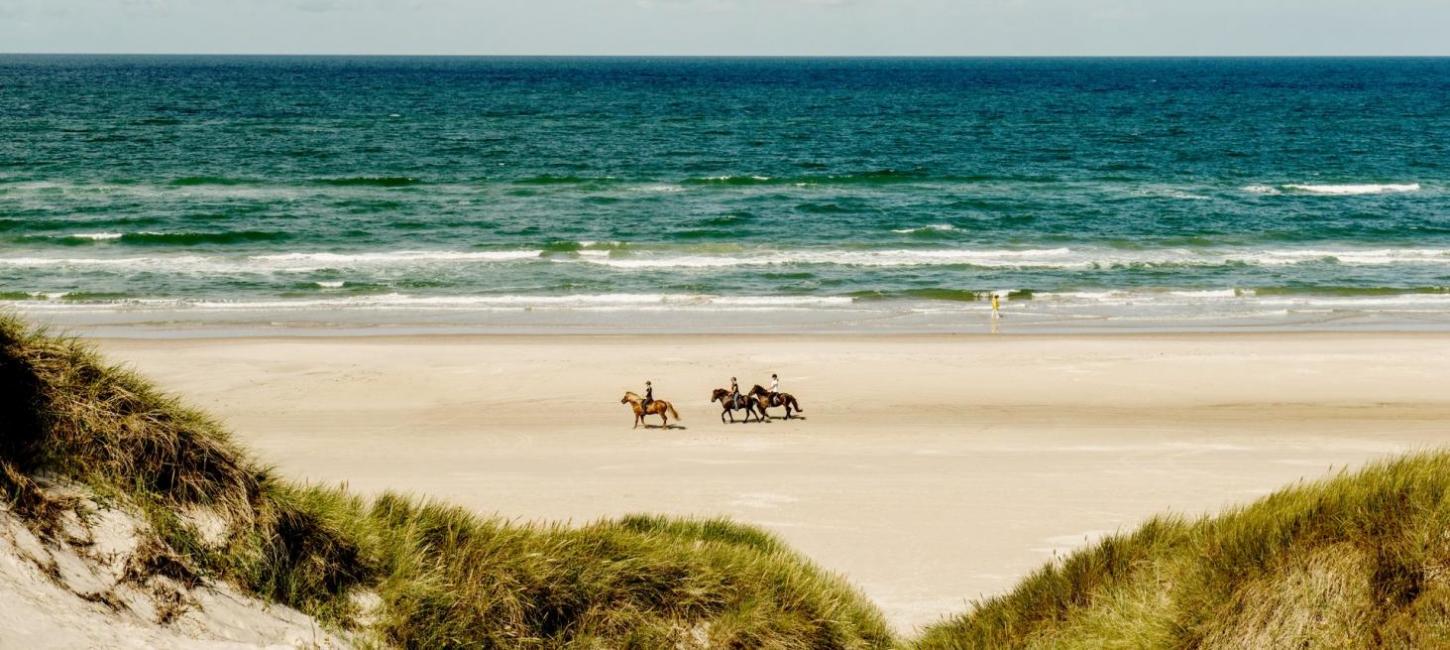 Horse riding
An extraordinary experience - enjoy the scenic surroundings by the North Sea on horseback. You can ride out on your own or go on a guided ride along the sea.
Here you can ride
Don't cheat yourself of a horseback ride by the North Sea. If you don't have a horse yourself, there are several farms and riding centers in the area where it is possible to rent both horses and equipment. As a beginner, it is a good idea to get some training on a track before setting off on winding nature trails.
Go on a riding holiday with your own horse
You can rent an apartment or a cottage at a riding center. The centers also offer stables for your own horse or pony. Spend your holiday with the whole family and go on lovely horse rides in the area's beautiful plantations and to the North Sea.