Premium Hiking Route Blochsgård
8 km certified hiking route with breathtaking scenery.
The Blochsgård hiking trail is approximately 8 km long and takes you through one of the most beautiful natural landscapes in Denmark. It starts at the Nature Base Blochsgård and goes through the central part of Kærgård Dune Plantation, down to Børsmose Beach. The landscape is varied with dense thickets, the intimacy of the forest bogs and the breathtaking grandeur of the dunes. At the edge of the plantation, the route follows the undulating dune landscape before the return to the Nature Base.
Premium hiking routes are a German certification of routes with a particularly high experience value. On Premium hiking routes you get a balanced and beautiful hiking experience. The routes offer beautiful views and forest landscapes, lakes, marshes and streams, cultural and historical landmarks and much more. A very exclusive club with only 6 routes in Denmark. The hike takes approximately 3 hours. The route is not suitable for prams.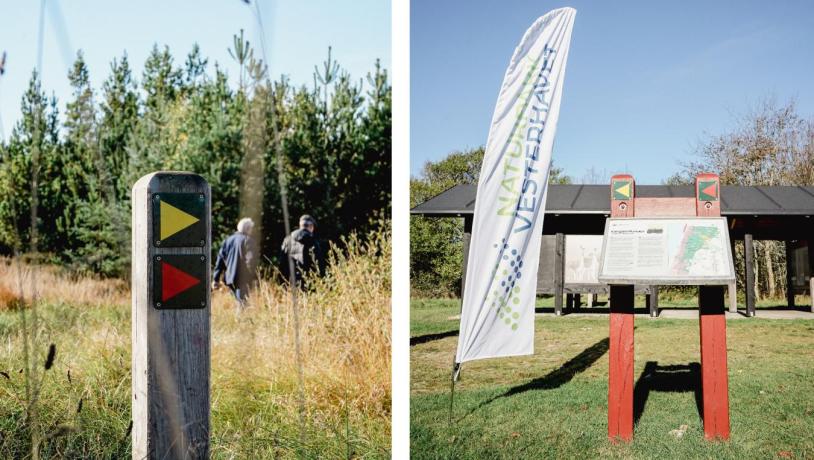 Photo:VisitVesterhavet
There are maps on site which mark the fantastic 8 km route through varied terrain. The map is also available digitally here, so you can bring it in your pocket. The route is yellow and can be found via a series of fine marking poles.
There are good facilities on the route, including fire pits and a primitive toilet. The route is suitable for both families and the more committed hiking enthusiast.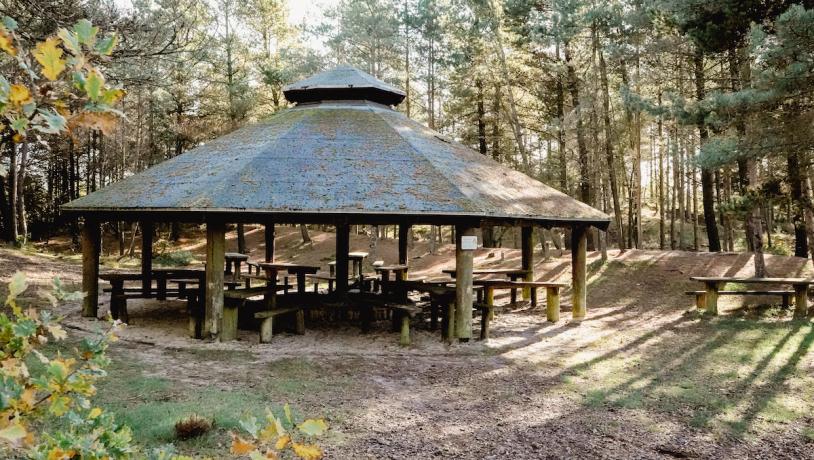 Photo:VisitVesterhavet