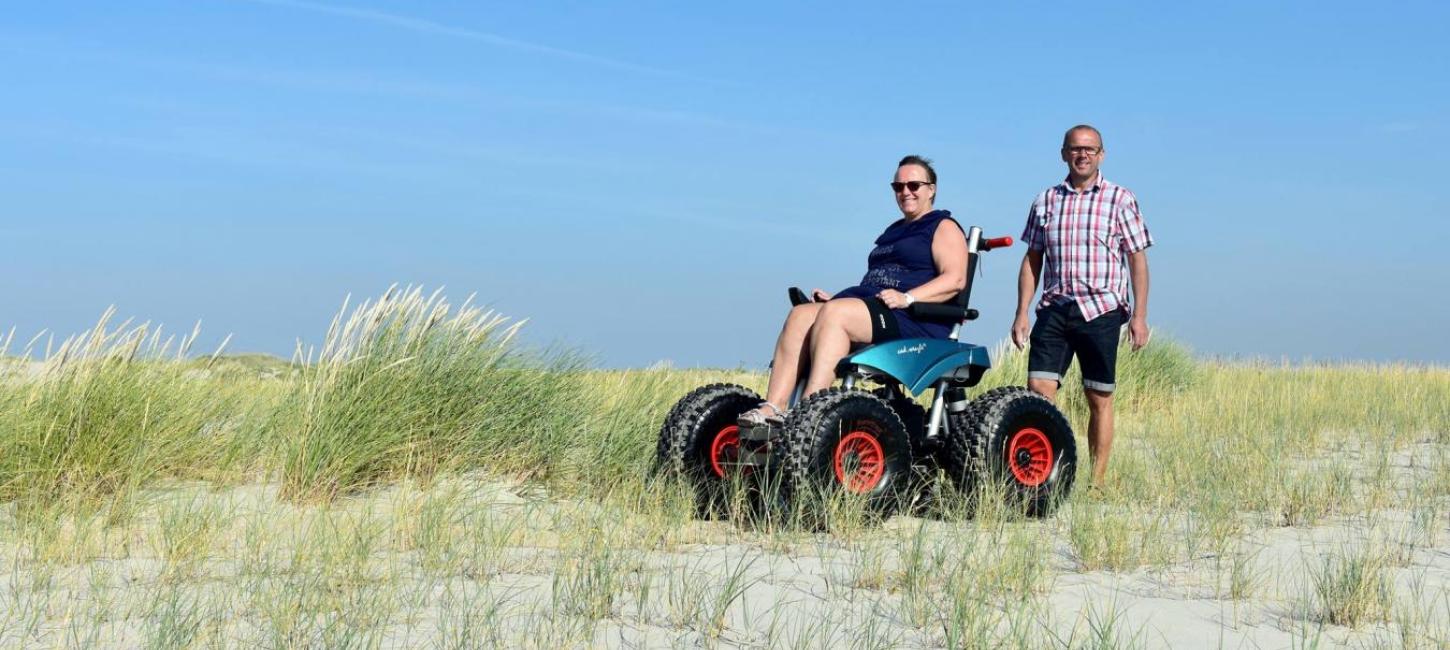 The North Sea for disabled people
For us, it is essential that the entire area is a 'holiday destination for all shapes and sizes'. That means that disabled people can spend their vacation here without major difficulties or inconveniences.
If you are blind or suffer from vision impairment and If you have a walking impairment, or are dependent of a wheelchair and visit the destination, you'll have access to a great variety of practical aid, which makes it easier to move around freely.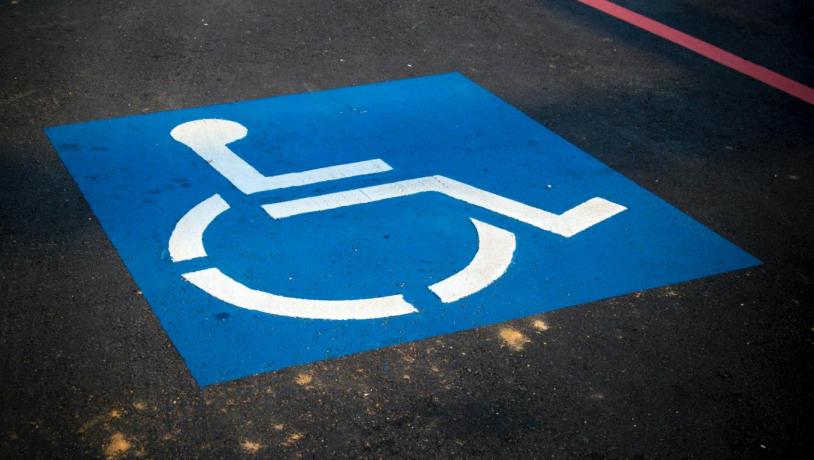 Photo:AbsolutVision
Pavements, Intersections, and Pedestrian Crossings
The majority of the pavements in the towns in the destination are divided into two sections. The part closest to the road is reserved for bicyclists, and this section is most often paved with asphalt or the like. The other part is reserved for pedestrians and paved with concrete slabs or tiles. When you need to cross intersections and side roads, a small slope of asphalt smoothens the transition between the pavement and the road; also for wheelchair users.
All pedestrian crossings are marked with the characteristic white stripes that can be distinguished by their great contrast to asphalt but also by white canes because these stripes have been slightly elevated from the asphalt. The larger intersections in the area have been equipped with acoustic signalling. The long beeps sound during red light and the short beeps sound during green light.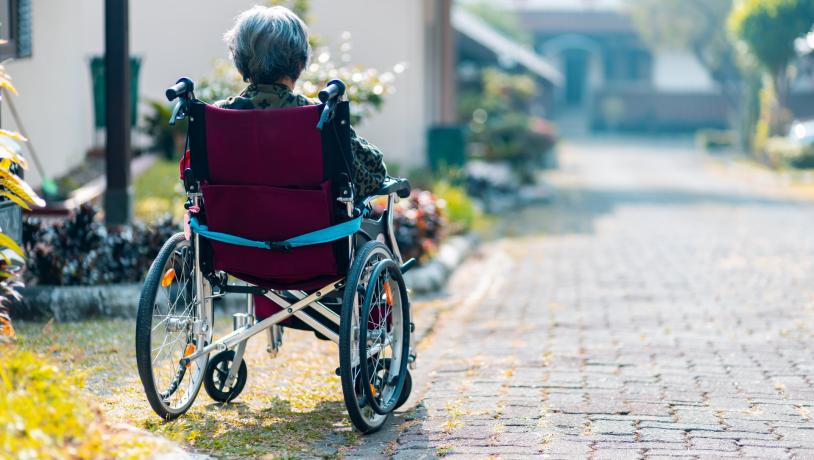 Photo:Steven HWG
Shops, Cafés, and Restaurants
When visiting one of the many shops or restaurants in this area, visitors may discover or experience the West Jutland humour; the locals are reserved but kind at heart. Most establishments have wheelchair ramps, positioned next to the regular entry ways and other obstacles. These ramps are not only a great help to wheelchair users and people with mobility impairments in general; they can also be of help to people with vision impairment.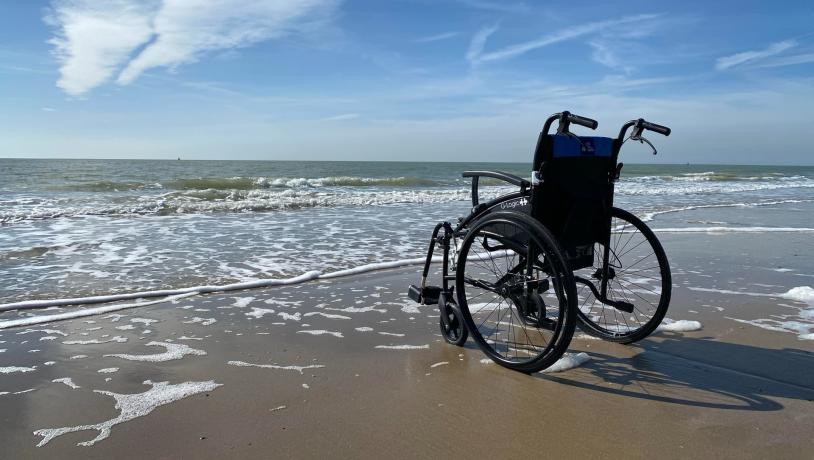 Photo:Hans Moerman
Vejers and Børsmose Beach
On the stable sands at Vejers and Børsmose, you can park your car at the water's edge.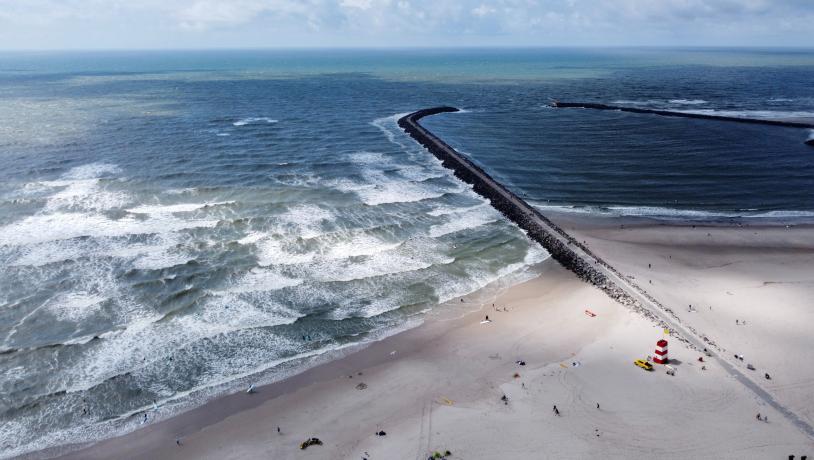 Photo:Anders J
Hvide Sande Harbour and the Fjord Harbours
At the southern part of the harbour in Hvide Sande, you'll find a most unique and accessible point of entry to the North Sea; straight on to the beach. Here, Hvide Sande commissioned a work of art in redbrick, which winds its way over the dunes, so that you can cross them without difficulty. Here, everybody has a chance to experience the impressive nature by the sea without having to feel impaired by loose and uneven sand.
The entire fishing port in Hvide Sande is freely accessible. There is a concrete edge all along the water's edge, which works as a stop sign for white canes. This edge prevents involuntary bathing in the harbour.
The fjord harbours in Hvide Sande, Ringkøbing, Stauning, Skaven, and Bork have also been paved with even surfaces and edgings that prevent you from stepping into the unknown. Some of these cosy little harbours have preserved an original and natural surface.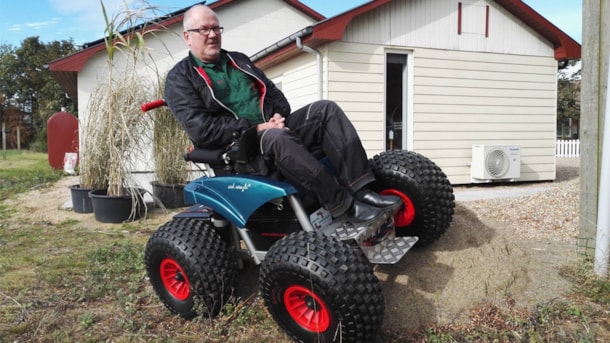 Natur-Tandhjulet
Bring your grandparents on a trip in nature. Natur-Tandhjulet offers special wheelchairs that allow walking-impaired people to experience the beautiful, West-Danish nature on an equal basis with pedes...