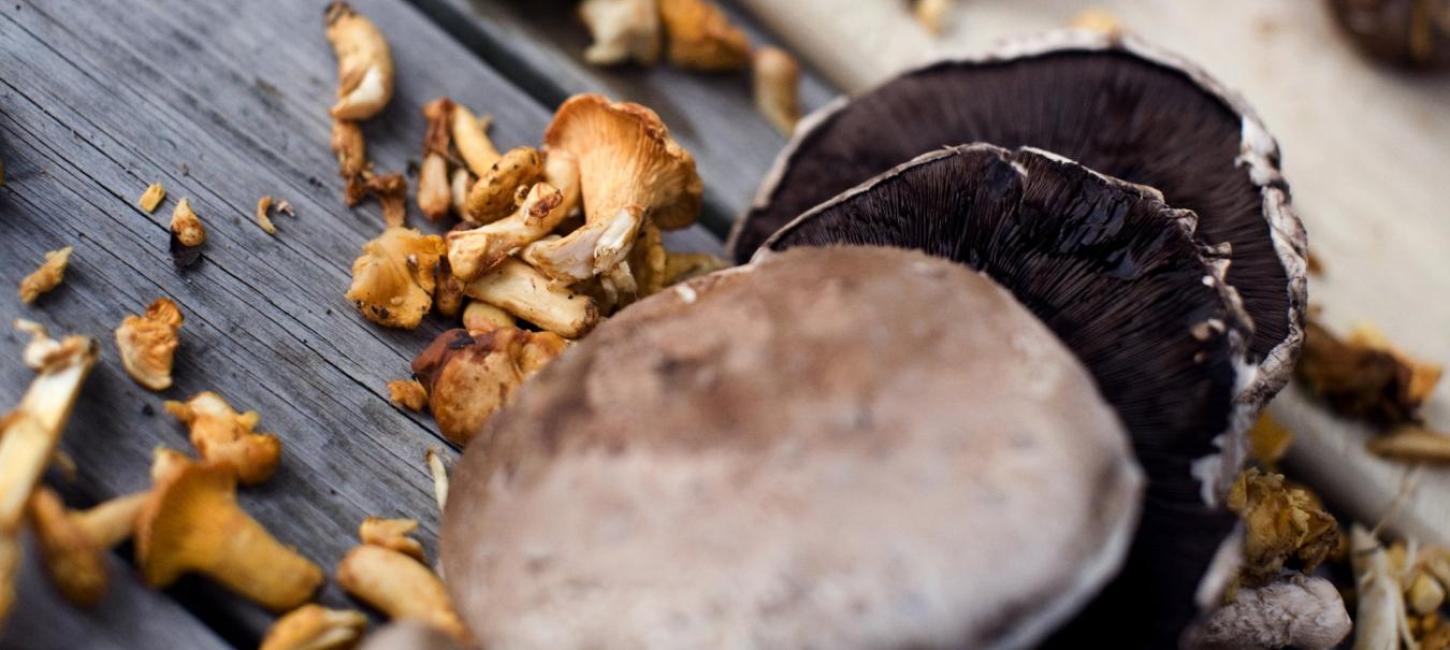 Mushroom week
A vibrant West Jutland nature and taste experience. In the golden colors of late summer, the flavor of the North Sea changes character and relocates to the forest floor in the large dune plantations of Naturpark Vesterhavet.
In autumn the forest floor in the large plantations in Naturpark Vesterhavet by the holiday towns of Blåvand, Henne Strand, Vejers Strand and Nymindegab abounds with delicate edible mushrooms such as chanterelles and Karl Johan.
In WEEK 37 from 10 - 16 September, the area's skilled nature guides and chefs celebrate these coveted treasures from the forest floor throughout the week.
At a number of the region's best eateries, you will be able to enjoy dishes and special menus during the week that bring out the best in the forest's mushrooms together with good local produce from sea and fields.
You can go on a mushroom tour for free with knowledgeable nature guides from NaturKulturVarde. On the tours, you get a basic introduction and learn about edible mushrooms and the dangerous mushrooms, before going mushroom hunting. Once back, you will get a review of what you have collected as well as tips and guidance for cooking the edible mushrooms.
Learn how to gather mushrooms