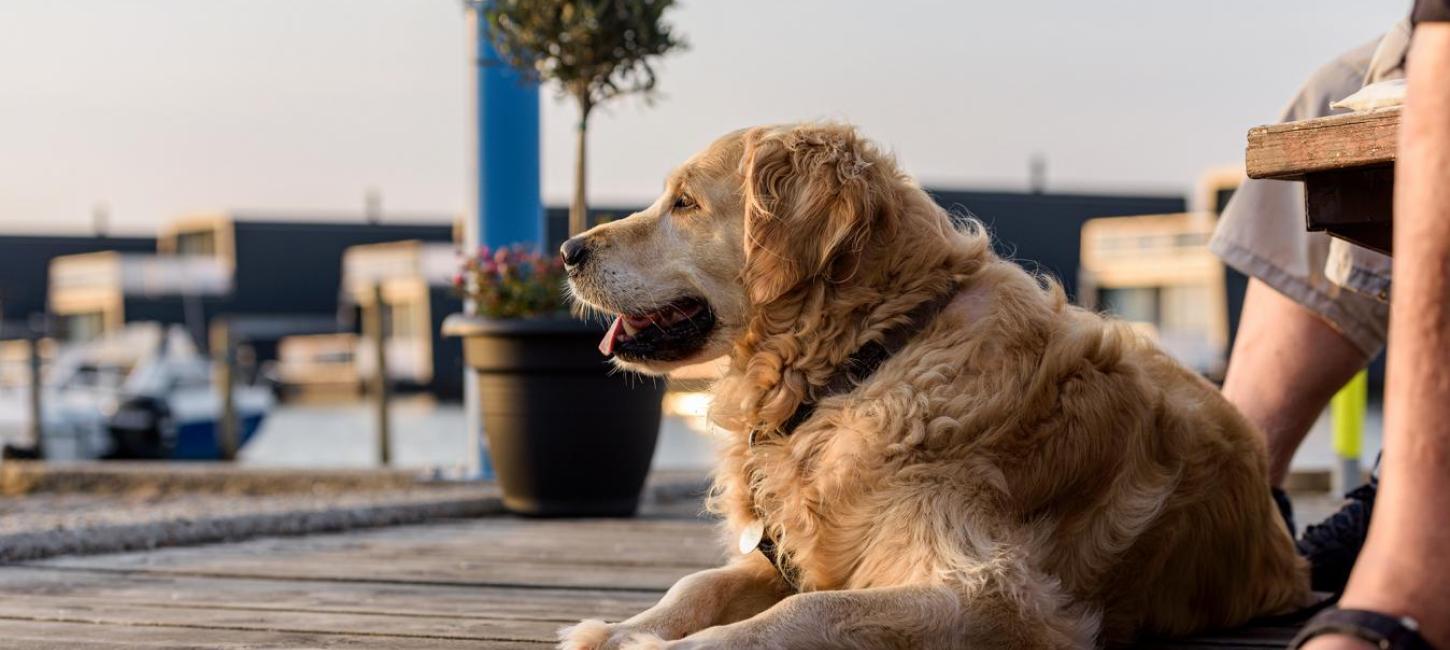 Holiday with Dogs in the destination
If you want to make sure that your holiday with your dog is a good one, rent a holiday home in this destination. Here, the whole family can relax and enjoy themselves and your dog will also have a great time here.
Is it possible to bring your dog on holiday and is it good for it? Do you have to board it for a week or two? No, that is not nescessary, because holiday homes in the Hvide Sande area are great places for both people and dogs. 
Dog Friendly Holiday Homes
You ca rent a holiday home or hotel room that welcomes your dog, so please bring your best friend on vacation. A good idea is to check in advance if dogs are allowed or not. Most of the people that rent out holiday homes in this area or hotels will tell you wheather dogs are allowed or not. Around the area there are lots of possibilties for long walks and fun times outdoors for both dogs and their owners. 
Let the Dogs Loose
For example, the wide, sandy beaches are great playgrounds during winter from 1st October to 31st March. During that period, you don't have to put your dog on a leash as long as it is a well behaved dog. On some beaches, you must put your dog on a leash at all times of the year; and in some protected areas, dogs are not allowed at all. Therefore please make note of signs and regulations in the areas you visit. 
Good Advice and Regulations for Dog Owners 
Some children and adults are afraid of dogs, so even though you know for sure that your dog just wants to say hi and sniff around for a bit, you should make sure that the other guests on the beach mind saying hi or not. Please show consideration when you bring your dog. Another thing for dog owners to be aware of is that all dog poo must be collected in plastic bags and thrown in the therefore designated garbage bins.