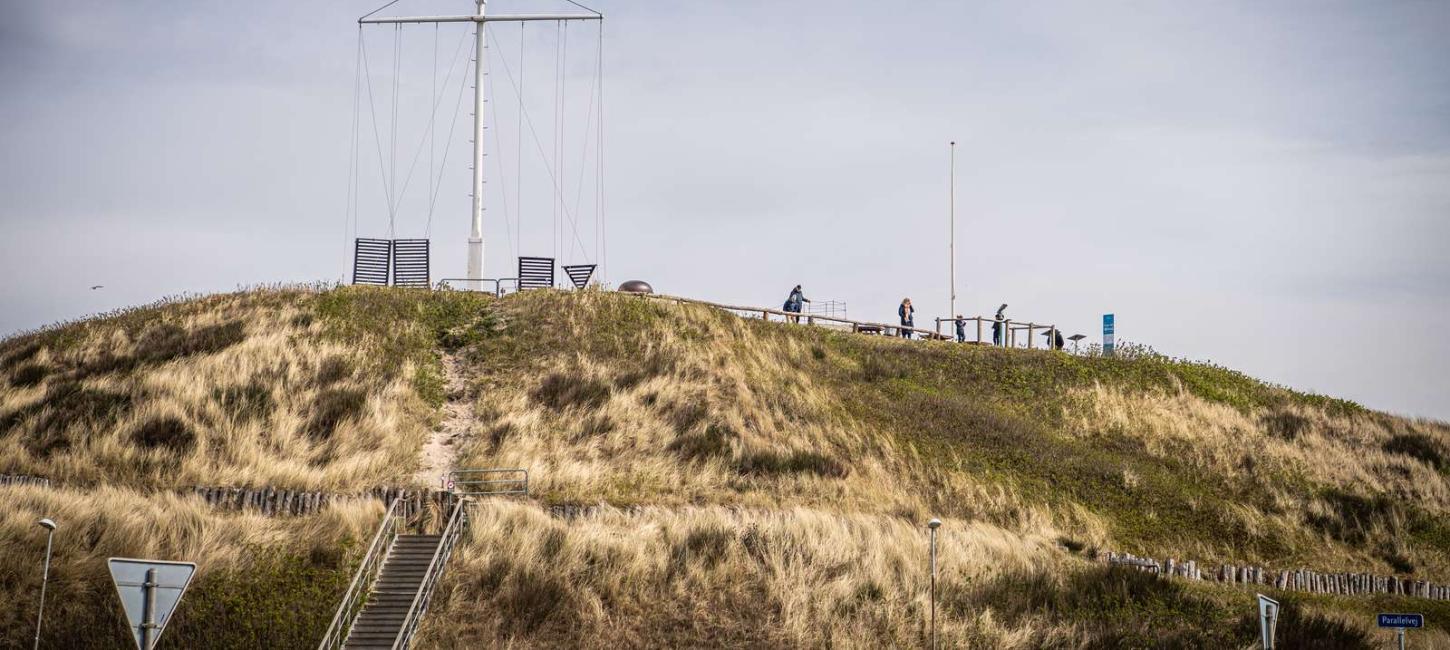 Troldbjerg
Troldbjerg is a high dune in the middle of the city. From this place you will have an amazing view and you can visit a bunker on the top.
In the middle of Hvide Sande, just north of the water locks, lies Troldbjerg (Troll hill) on the seaside of the road. From this hill there is a fantastic view of the fjord and the harbour and at the top of the hill there is a signal mast which was an important mark for the fishermen at sea up until the end of the 1980s. The signal mast signaled the weather and water conditions at the entrance to the harbour so that the fishermen could enter it safely.
Troldbjerg
In the last days of WWII, Hitler built two bunkers on top of Troldbjerg. One of them was an observation post and the other was a troop bunker. The observation bunker was meant to observe the area in case the allied attempted to land at Hvide Sande and at the same time deliver information to the artillery battery at Stauning on the other side of Ringkøbing Fjord.  
This battery was equipped with four canons, that were French built canons from the Maginot-line; a french fortification that was built in Alsace in the 1930s on the border between Luxembourg and the Rhine and was named after the French minister of defense who got the idea for this structure. The canons there were caliber 19.4 cm and had a range of roughly 20 km which means that they covered the area from Stauning and Houvig north of the fjord to Nymindegab in the south. The observation bunker is now open to the public.
You can find more information on the information board in the bunker.