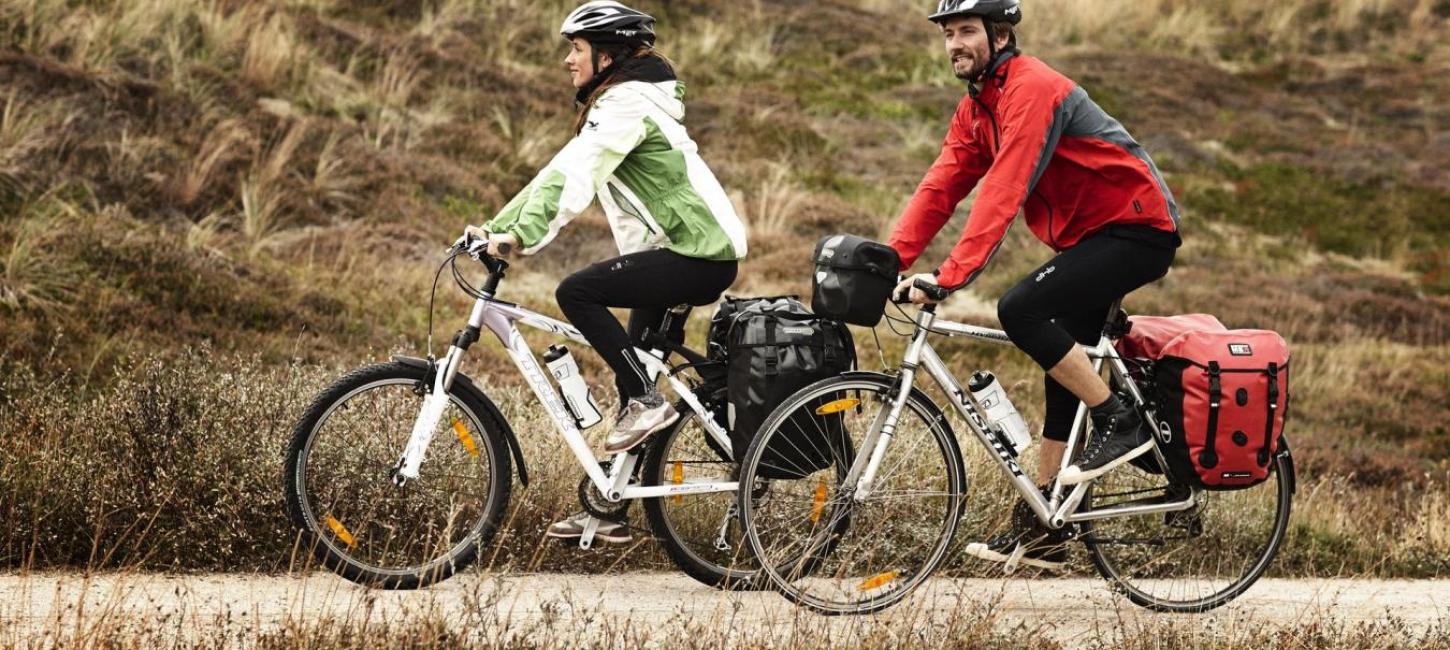 Bicycle routes

Jump on your bike and enjoy the unique West Jutland landscape.
At this destination there are lots of bicycle routes to try out. For example, try one of the panoramic routes, which are marked bicycle routes that guide you around nature.  
If you're going all in, the entire Danish West Coast route is waiting for you. This route is a nature trail which goes all the way from the Danish-German border to Skagen. It's actually part of the 6000 km long 'North Sea Cycle Route', which follows the coast in Denmark, Germany, The Netherlands, England, Scotland, Norway, and Sweden – and back to Denmark, connected by ferries between The Netherlands/England, Scotland/Norway, and Sweden/Denmark.
National cycle routes in the destination
Panoramaroutes in the destinationen