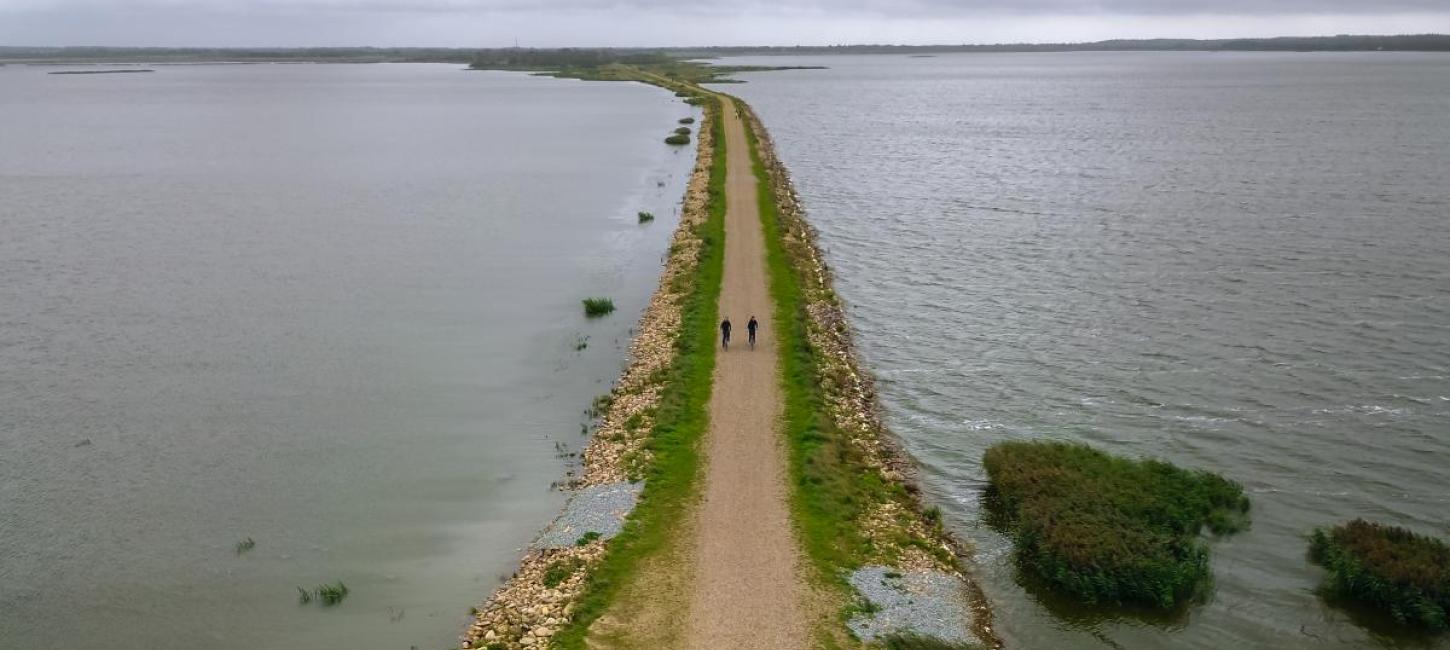 Bicycle routes
Photo:
Thomas Høyrup Christensen

Jump on your bike and enjoy the unique West Jutland landscape.
The area has many bicycle routes that you can try out. The bicycle routes below have been sorted so that you can easily get an overview of the trails closest to you. The bicycle trails will take you through some amazing areas with exciting nature and bird life, forest lakes, fjords and all the way to the North Sea.
You can also venture out on the scenic panoramic trails - 4 out of 16 of the panoramic trails are located in this area. These trails will take you to places with great views of the landscape, but they also contain little hidden places where you can rest and immerse yourself. And there will also be many exciting sights to see along the way. The panoramic trails are marked with blue signs with their associated numbers.
Er du til den helt store cykeltur, ligger hele Vestkystruten også klar. Vestkystruten er en natursti, som går hele vejen fra den dansk/tyske grænse til Skagen. Ja, faktisk er den en del af den 6000 kilometer lang rute 'The North Sea Cycle Route', som følger kysten i Danmark, Tyskland, Holland, England, Skotland, Norge, Sverige - og tilbage til Danmark, forbundet med færger mellem Holland/England, Skotland/Norge, Sverige/Danmark.