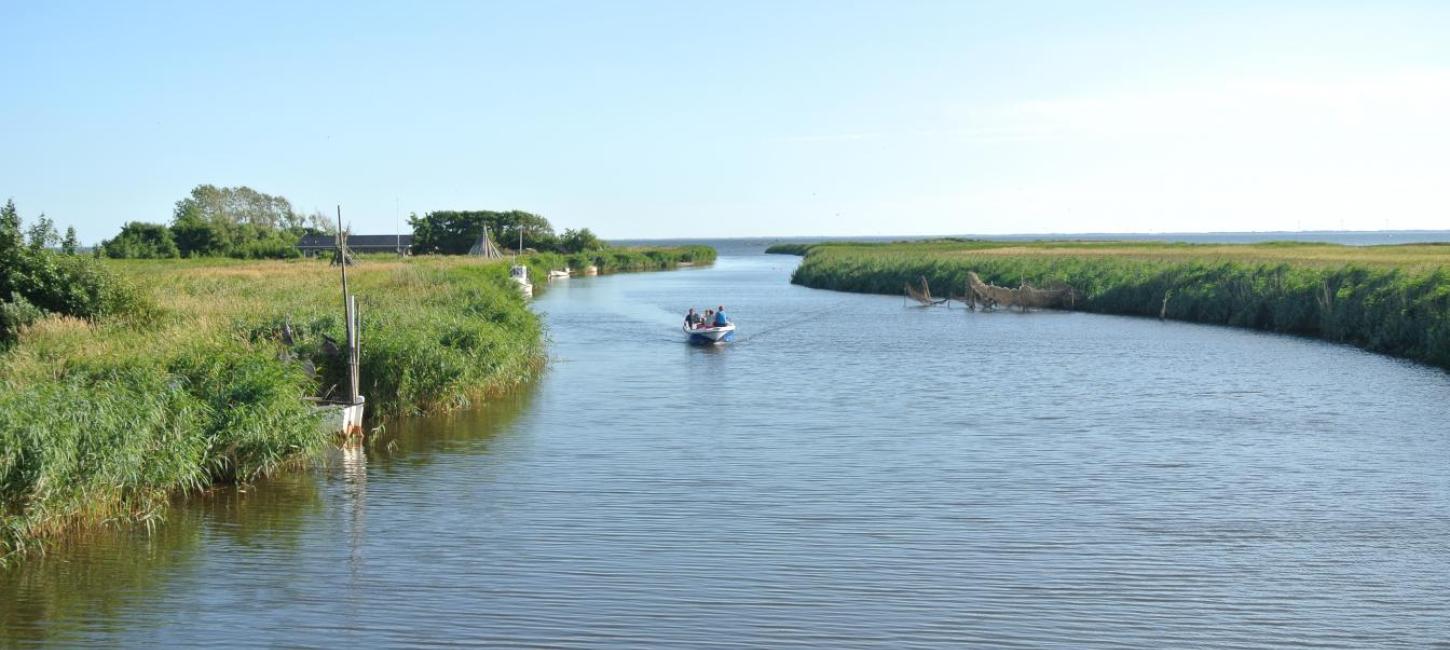 Fishing in Ringkøbing Fjord
The water in the fjord varies in salt content. The water right by the locks in Hvide Sande consists mainly of seawater but freshwater dominates the southern and northern parts of the fjord and Skjern Å's estuary.
This variation in salt content also means that the type of fish varies greatly depending on which part of the fjord you go to. Many different species of fish live in Ringkøbing Fjord. Perch, roach, pike, and the local species of whitefish called Helt dwell in the southern part of the fjord.
The small Fjord harbors
If you have access to a boat, there are lots of places to explore and you can create your own fishing adventure in the fjord's nooks and crannies and small lagunes. Here you are free to explore nature and let the peace desend; feel the tranquility while enjoying the silence until the fish bite.The fjord is inaccessible in many areas so it's a good idea to start out from some of the little fjord harbors such as Skaven Havn, Stauning Havn, and Bork Havn.When you go fishing in the fjord it is important to be aware that there are protected areas near the harbors and throughout the fjord.
Fishing for Herring
The period from April to May is the main season for herring fishing at the water locks in Hvide Sande. This is the time when the herring migrates through the locks to spawn in the fjord. The narrow entrypoint forces the herrings to 'stand on top of eachother' and they are thereby easily caught by anglers.
Catch something for your dinner
You need to attach a forerunner to your fishing line to catch herring; these can be bought at the local tackle shops. Fishing for herring is an affordable activity suited for families because anyone can join in and because there are great chances of catching something for your dinner. When catching herring, people stand shoulder to shoulder and catch a lot of fish; but do remember that you need to clean the fish afterwards! That job is almost bigger than going fishing.