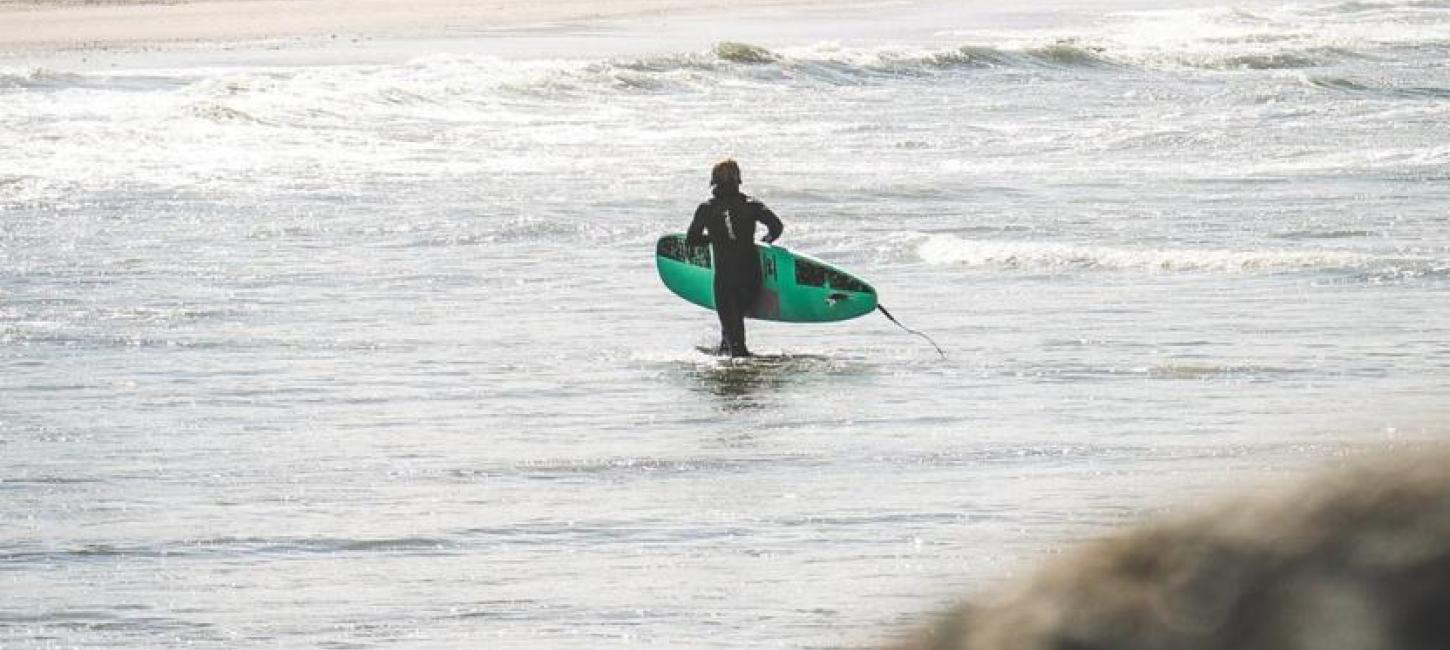 Surfing
Classic surfing on waves is an ancient water sport which, believed, can be traced all the way back to 12th century Polynesia. But make no mistake! The Danish west coast has some of Scandinavia's best cold water surf spots for both newbies and old hands.
Do you love riding on the wave, too? You don't have to go all the way to Hawaii to be carried away by the wave in true 'Point Break' style. The best places to try it are by both the fjord and the coast. Surfing is for both children and adults, and there are several good surfing spots along the coast.

Hvide Sande have some of the best surf in the destination and charming surfers environment with boardshops and great coffee bars. The southernmost locations are Grærup Strand, Henne Strand and Vejers Strand, all of which are great places to climb on the board. All of them provide beautiful nature experiences, so when it's time for a break on land, these three places are ideal. Just as there are small surf spots along the coast and by the fjord, there are also small eatery gems in the same places.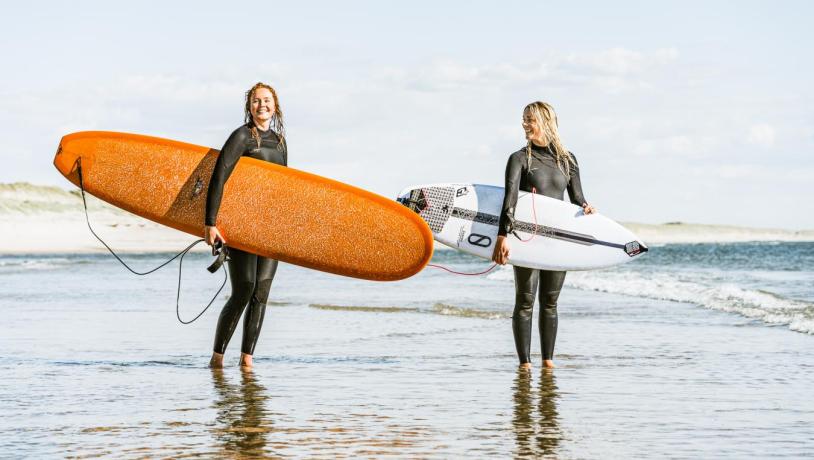 Photo:VisitVesterhavet
You first time on the board?
If you're new to surfing, there are a few things you should know. Firstly, there is good professional help available online at surfing courses along the coast. You can also rent all the equipment you need here. Secondly, surfing is a social sport. It's about being together on water and on land. Feel free to ask other surfers who look experienced or local about good spots, the nearest surf shop or other practicalities. 

If you're travelling from your cottage or further away, it's a good idea to check whether there any waves before you set off. Seasoned surfers will use weather tools like Magic Sea Weed and Windy to keep up to date with the surf and wind. 
Otherwise, you can tune in below to either Hvide Sande or Henne Strand to find out the surf forecast.