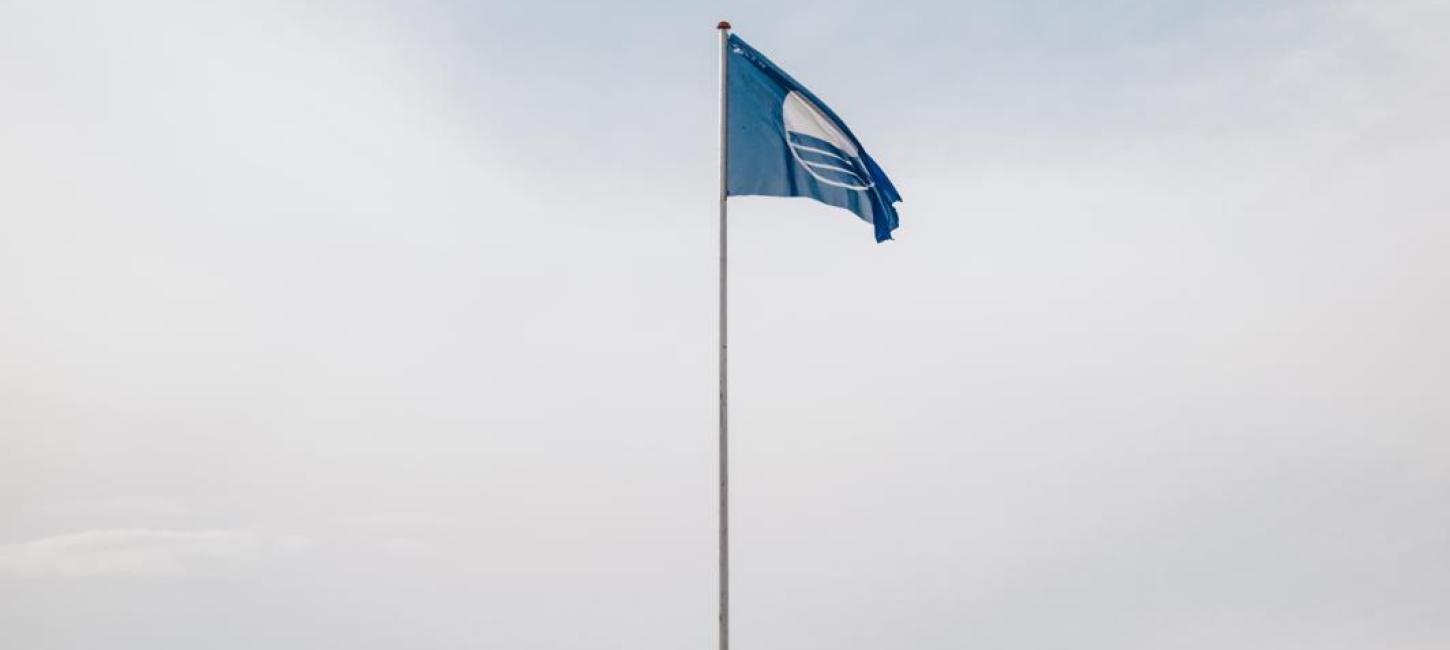 Water safety by the North Sea
Learn the 7 basic water safety rules. 
When the sun is shining, there's nothing better than spending a nice day at the beach. But you'll get the best day, if you keep the seven swimming advice in mind: 
1. Investigate, where the nearest lifesaving post is and read the instructions on it before you begin your day at the beach and start swimming. 
2. Note the number of the path you took down to the beach through the dunes. 
3. Never go swimming in bad weather, never go swimming alone or when intoxicated. 
4. Even in mild weather, there can be dangerous currents here - therefore never go swimming with beach toys, air mattresses, rubber boats, and the like. The currents will easily bring them out to sea. 
5. Because of the undercurrents, you should use a swimming rope, when your kids go for a swim. 
6. Never go out further than when the water reaches your waist and always swim along the shore. 
7. Keep your mobile phone with you on the beach so that you can quickly dial 112 in case of emergency. 
Ask the lifeguards at the beach 
The North Sea can be rough and dangerous, but if you follow these advice and try and estimate the currents, water depth, and wind directions before you venture into the waves, there's no problem with going swimming. In case you're in doubt, ask the locals or the lifeguards, if there's something you should know, before you go swimming.  
Be careful of air mattresses 
Beach toys, rubber boats, and air mattresses can drift out to sea quickly and be the cause of a rescue operation being set in motion, if other people see them far out and think there are people on or by them. 
Respect the sea 
Don't shout HELP for the fun of it and don't play dangerous games in the water, such as pushing each other, forcing each other under the surface, having competitions about who can keep their breath the longest and so on. 
Pay special attention to kids in the water 
Pay special attention to kids - both on the beach and in the water. Maybe only go swimming where lifeguards are present. 
Lifeguards all summer 
There are lifeguards at the south beach in Hvide Sande and at the beach next to Badevej in Søndervig all summer.
The blue flag
A major part of our beaches and harbours have the blue flag, which signals that the beach: 
Is clean and attended to regularly

Has clean water of high quality 

Is obligated to take down the blue flag in case of acute pollution 

Has clean restrooms and well maintained buildings 

Has garbage sorting

Has life saving equipment, a medical kit, and an emergency phone nearby - and in some cases lifeguards