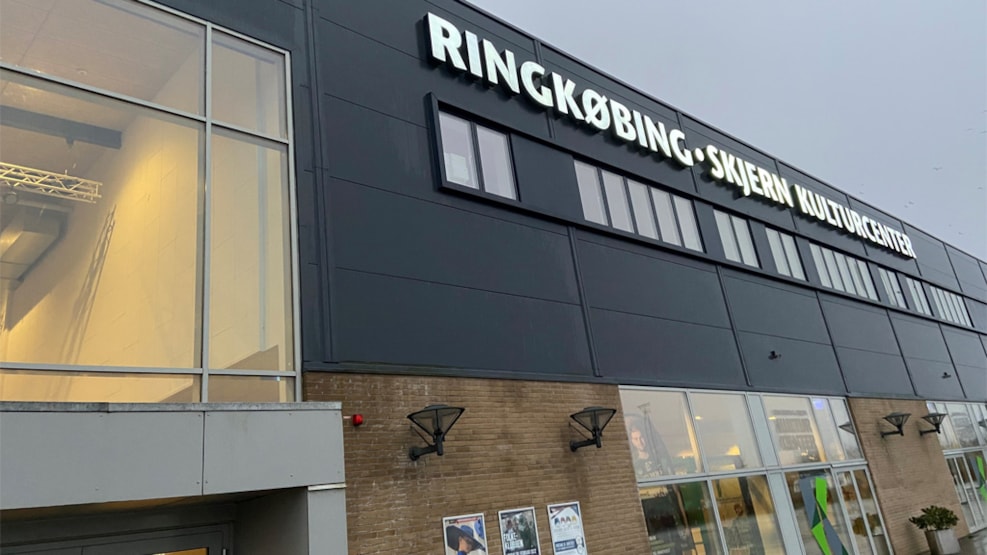 Ringkøbing-Skjern Culture Center
Whether you prefer ball games, gymnastics, dancing, concerts, art, partying – or something else altogether, Ringkøbing-Skjern Cultural Center has it all. At Ringkøbing-Skjern's Cultural Center, there's room for both small and large experiences. We do large parties, catering, bowling, golf simulation, fitness, and delicious food in our café – and you can even spend the night.
All these facilities are located right next to our classic sports facilities and four sports arenas; including the Skjern Bank Arena.
At the Ringkøbing-Skjern Cultural Center there's action and adventure for all shapes and sizes.
If you wish to give a party or host a meeting, Ringkøbing-Skjern Cultural Center has room for parties of hundreds of people. On the other hand, if you require smaller facilities with room for a meeting or a more intimate setting, the Cultural Center offers this as well. Moreover, all technical facilities are up to date and available for you, when you book a room here.
If you are in need of catering for your next party, Ringkøbing-Skjern Cultural Center is ready to accommodate your needs in the house or at your chosen venue. You can design a menu, that fits your needs and desires. Also, you can rent all service, tables, and chairs with us. That ensures a successfull party.
In the local cultural center in Ringkøbing-Skjern, you'll also find  a gym with luxurious and bright facilities and a nice atmosphere.
Apart from that, in Ringkøbing-Skjern's cultural center, there's also a bowling alley with five fully automatic lanes. In connection with the bowling alley, you'll find Cafe B, with a delicious menu, that has something for every pallet. 
In Ringkøbing-Skjern Kulturcenter you will also find Danhostel Skjern, which offers accommodation in brand-new cabins with space for up to 6 people, as well as rooms with space for up to 4 people.
From now on, you can host events of a whole new magnitude at  Ringkøbing-Skjern Cultural Center at the Skjern Bank Arena, which can accommodate up to 3800 guests.
For more information go to Ringkøbing-Skjern Cultural Center's website.