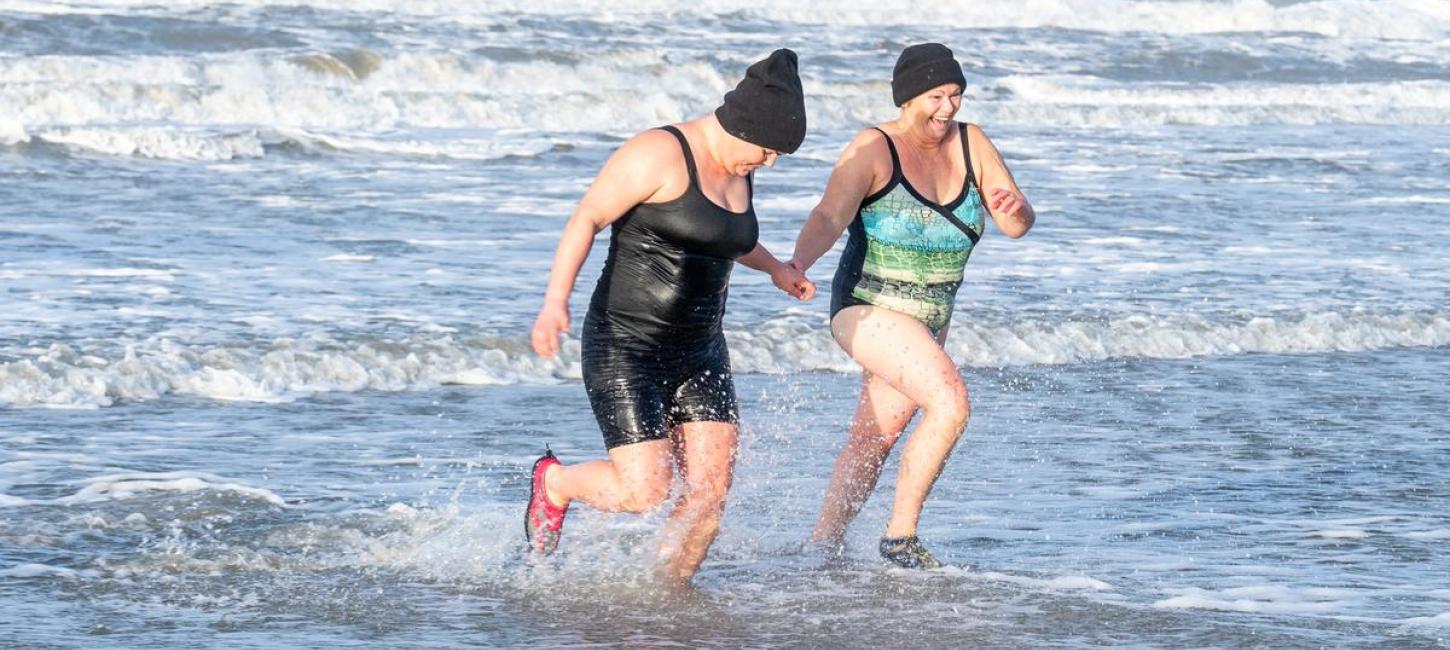 Winter bathing for beginners and other landlubbers
Thinking about trying winter bathing? Then you're far from the only one, as winter bathing is the new rage.  Here is a miniguide to a successful winter bathing outing.
When can you enjoy winter bathing?
It is important to respect the water and think before jumping in. There is an advantage to winter bathing in the daytime, when the sun is shining and the weather is calm without too much wind, as a strong wind-chill factor can intensify the sensation of cold.
Where can you enjoy winter bathing?
There are no bathing jetties in Hvide Sande, partly because of maintenance and partly because the conditions are not ideal for a bathing jetty, but there are plenty of good places to access the water around the fjord.
Ringkøbing Fjord
The fjord is a good place to enter the water because it is less than a  metre deep for the first 100 metres from shore, i.e., just up to your knees. At Westwind Syd and Westwind Nord, the conditions are very good, as the beach is used for wind surfing and SUP. Never enter the water near the sluice, as there may be an undercurrent.
The North Sea
You will find that the North Sea is unpredictable in winter. There may be deep holes and the beach changes from day to day. There is a lot of energy at play in the North Sea, so we can only recommend that you enter the water at the floating barrier on Dækmolevej in Hvide Sande. Hvide Sande Harbour has made a safe cordoned-off area especiallly for winter bathers. There are no crowds, but you might spot a small seal from time to time.
Extra advice
Neoprene bath shoes are a very sensible investment.

Never enter the water alone – it cannot be said more clearly.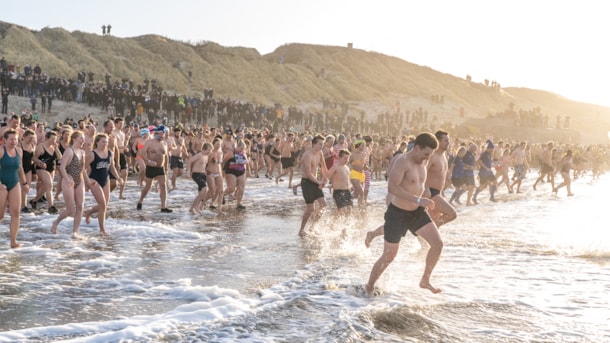 Søndervig Winter Bathing Festival
Most people know the New Year tradition of jumping off a chair and into the new year. Again this year in Søndervig it is possible to turn the traditional small jump into a big cold splash - with a jum...