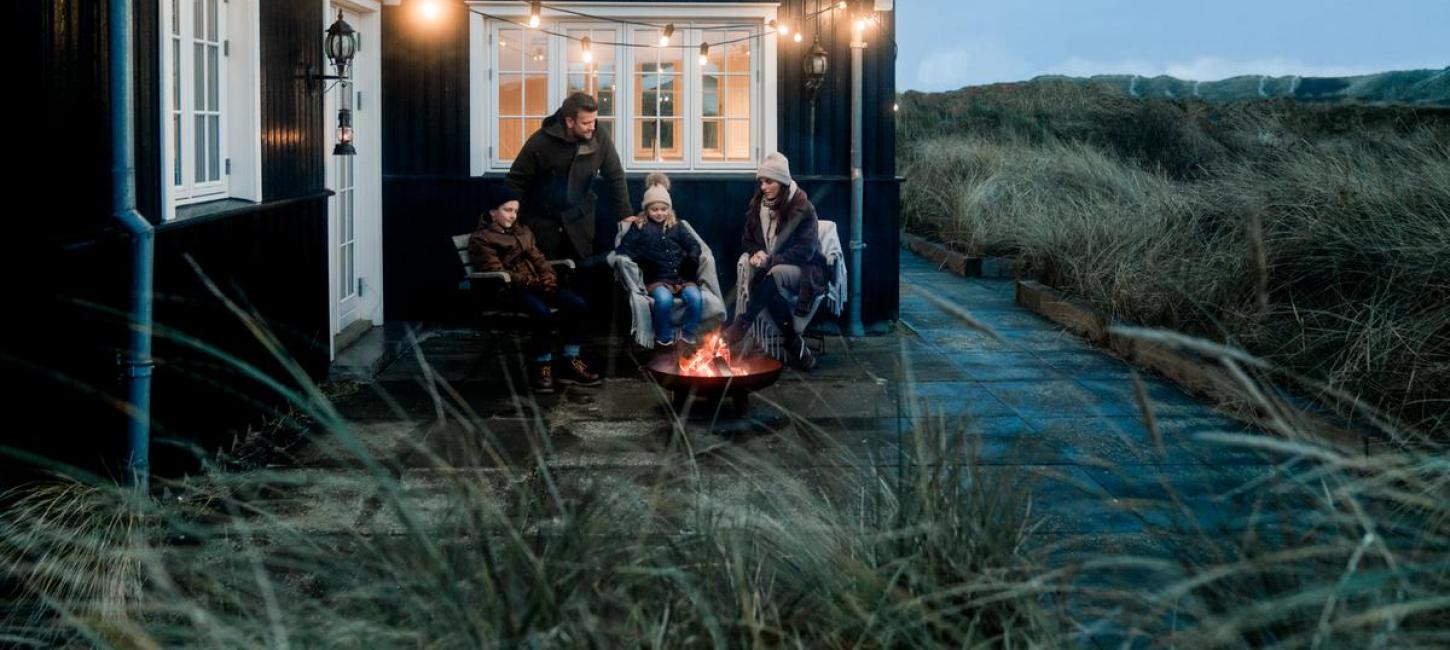 Winter vacation at the North Sea
Take the whole family to the North Sea, where you can enjoy the winter together in fantastic surroundings.
Aaah... Winter vacation amongst dunes along the ocean. Feel the breeze and let the ears get cold. Only to hurry back to the cozy warm chimney in your holiday cottage. The new year can be overwhelming, and key is not to rush back in the good old hamsterwheel. Start the year right with a special vacation with nature, rawness, fresh air and a lot of space around you. Breathe in, breathe out and find a landscape full of intriguing experiences. Find accommodation on a holiday resort and let the kids decide the acitivities. Or make the choice closer to nature with camping or a holiday cottage between dunes. The pros of having a kitchen in your accomodation is the winters nature of habit, with a good pie in the oven while spending time with family over a boardgame.
First time by the danish North Sea? Hard to pick you holiday location? Our cities have something for everyone. The coast is distinguished by its many different and unique qualities. They all have nature in common. Get to know our cities better on the map below.