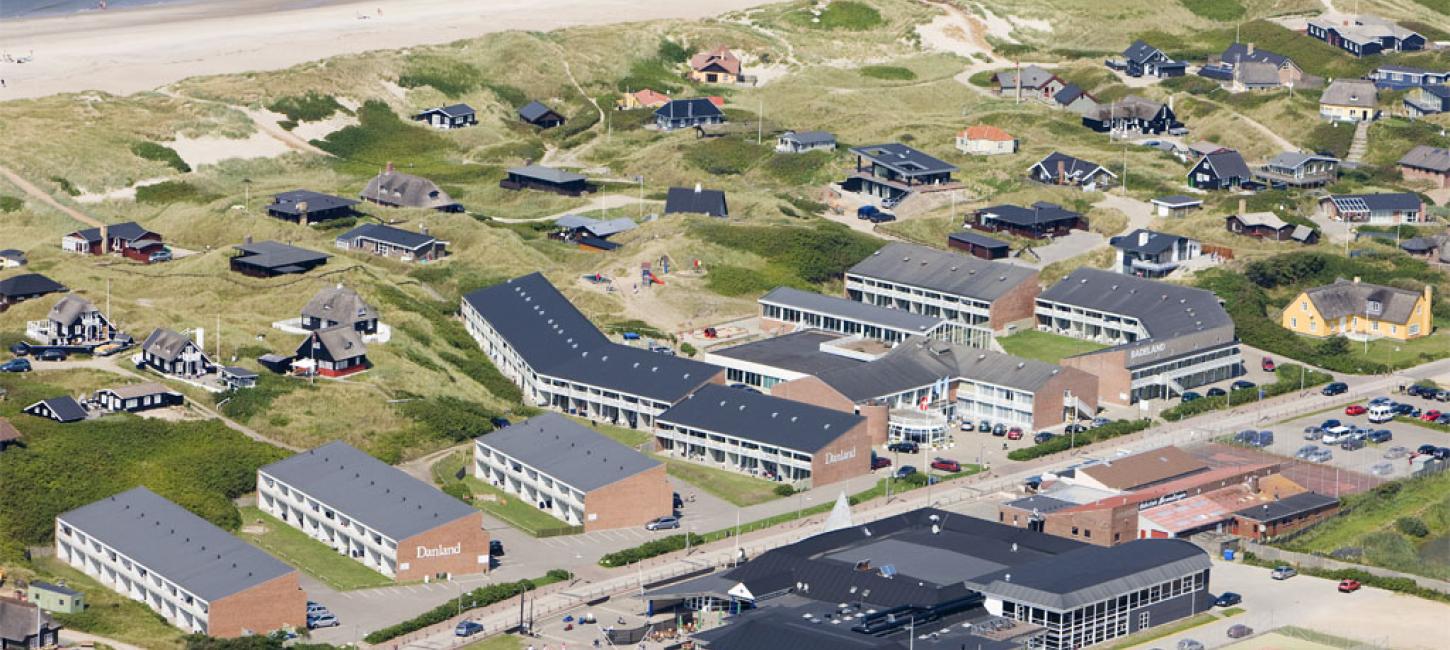 Holiday resorts
Holiday resorts are great options any time of year, no matter the weather conditions.
In several places along the North Sea coast, you can rent a cosy apartment in one of the holiday resorts . These holiday resorts have water parks or pools with plenty of activities for all shapes and sizes, and they also have facilities such as miniature golf, bowling, and jolly jumps. The holiday resorts are located in beautiful nature, close to the sea and the fjord, where the whole family can have fun. 
Holiday apartment
A holiday apartment in a resort is booked and paid to the letter and remember to check the dates as well as arrival and departure times. The apartments contain everything you need except linens, rags, dish cloths, and the like. Cleaning is normally included in the rent. In most resorts, use of the common areas, the water park, and the outdoor facilities is included in the rent. 
Hostels are the perfect choice for families who want to engage in many different activities and entertainment and at the same time have nature close by. 
Visitvesterhavet © 2023
English