Night Flights
During WWII operations, 300 allied aircraft crashed into or near Denmark. Of the fatalities, 1160 were buried in Danish soil, 80 in other countries, and 500 are thought to have disappeared in the sea.
A number of these crashes took place here in the area, and several of the victims are therefore buried in local cemeteries, where the memorial stones are often marked with the Royal Air Force indication and a cross. 
In addition to the graves in the cemeteries, there are also airmen's graves at Hemmet, at Stadiløvej near Stadil and at Tarm.
At Ringkøbing Museum you can experience an exhibition about planes at night. Here you can get information and learn about the history behind the many planes and shootings that took place in West Jutland during World War II.
At Danmarks Flymuseum at Stauning Airport, the British warplanes "Fairey Firefly" and "Supermarine Spitfire" can be found. The museum also features Swedish count and peacemaker Folke Bernadotte's ambulance plane OY-DIZ, which he flew to Germany in 1945 to negotiate the release of Danish and Norwegian prisoners from concentration camps.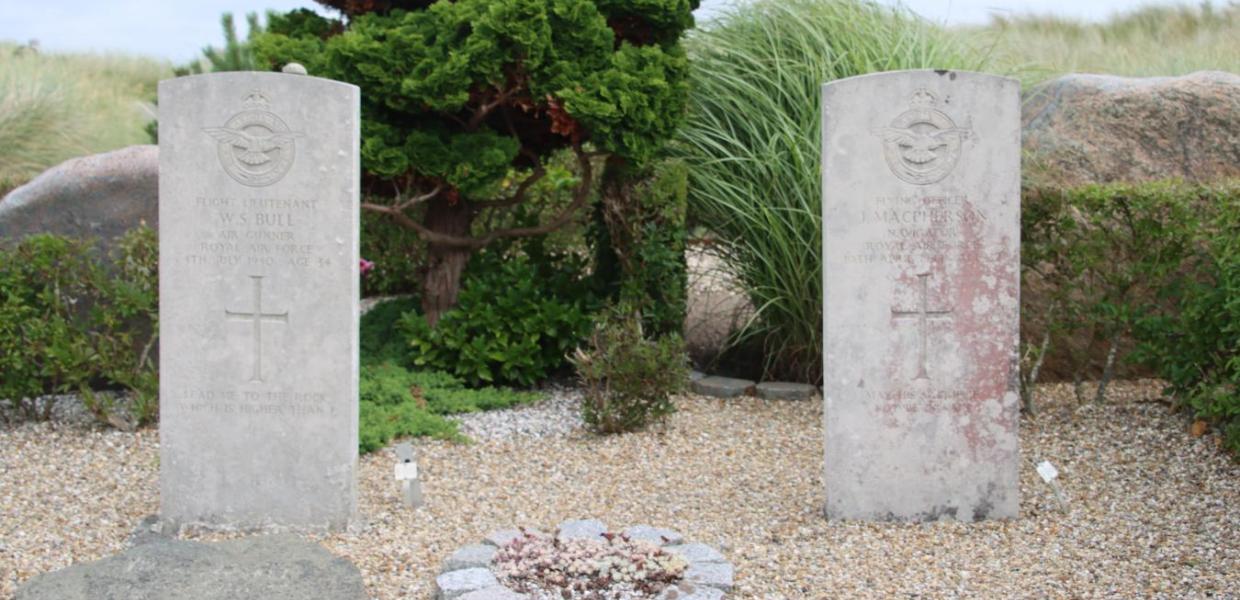 Photo:VisitVesterhavet