Once more, the North Sea is riding a wave of hope. Once more, the brighter times are on their way as greys and browns gives way to greens and blues. Once more, the birds are flocking back, bringing starling black to the Wadden Sea and goose grey to the Tipperne peninsula. Soon the birdlife, the flora and the fauna will be bursting forth – "a botanical miracle," as Filsø Lake by Henne Strand is in fact often called. The lake had actually been completely dammed up for farmland, but in 2012 it was established once more and today it is a popular destination for all lovers of vibrant nature and peaceful moments in the bird tower. From Skallingen in the south to Vedersø Klit in the north, the West Coast is in the process of casting off the winter and preparing to welcome its spring and summer guests. The spring sun is growing ever brighter over the coasts and dunes. Experiences await for visitors both young and old alike.
North Sea cuisine is a long story about changing landscapes over time with the salty sea, the strident westerly wind and the wide, open expanses all bringing something to the table, and combining to create a very special taste sensation. For centuries, fish have hung to dry in their shoals. From halibut and dab to dried delights and fish so fresh it still tastes like the sea. Be sure not to miss Dabsens Dag (Day of the Dab) in Hvide Sande in late spring. And then there's the legendary Sildefestival (Herring Festival) at Hvide Sande Harbour on the last weekend in April. You can participate in a competition to catch the most herring, or simply join the festivities by sampling and enjoying what the chefs have prepared while singing a traditional song or two. And of course, North Sea cuisine is also roast lamb, roe and sprouting greens. Bon appétit.
An Easter holiday on the Danish West Coast will mean a few new traditions to what you may be used to. We make elegant cut-out letters and here it is fish eggs that reign supreme, not hen's eggs. Simply head down to the Fiskeri og Søfartsmuseet (Fisheries and Maritime Museum) in Esbjerg and they will be all too happy to explain. Or visit Bork Vikingehavn and hang out with the Vikings as they make their vessels and pots and cook food over an open fire. Huge attractions lie hidden under the stand at the Tirpitz Museum in Blåvand. Here you can tag along on a journey through time that begins with the wooly mammoths. Find yourself at a loss for words in the treasury which is home to one of the finest amber collections in all of Europe. And learn more about the history of the Tirpitz bunker in the Second World War. Afterwards, you can let it all sink in as you enjoy something sumptuous at the museum's café.
If you need to put everyday life on pause and enjoy some quality time together, the entire West Coast will welcome you with open arms. Between the magnificent nature, with its expansive meadows and an infinite blue horizon, and the cosy market towns, you will be sure to find all that the heart could desire. Discover the countryside on horseback from Filsø or set out on one of the many beautiful cycle or hiking routes. Or how about taking some time to reconnect with your body on a Yoga Retreat at DANCAMPS Nordsø? When it comes to dining, you can enjoy candlelit dinners for two and gourmet delights at Restaurant Nordic in Ringkøbing's Latin Quarter, or that cosy brassiere ambience nestled among the dunes at Høfde4 in Blåvand. The area's many holiday homes, legendary resort hotels and small inns are all ready and waiting to hand over the keys and wish you a very warm welcome.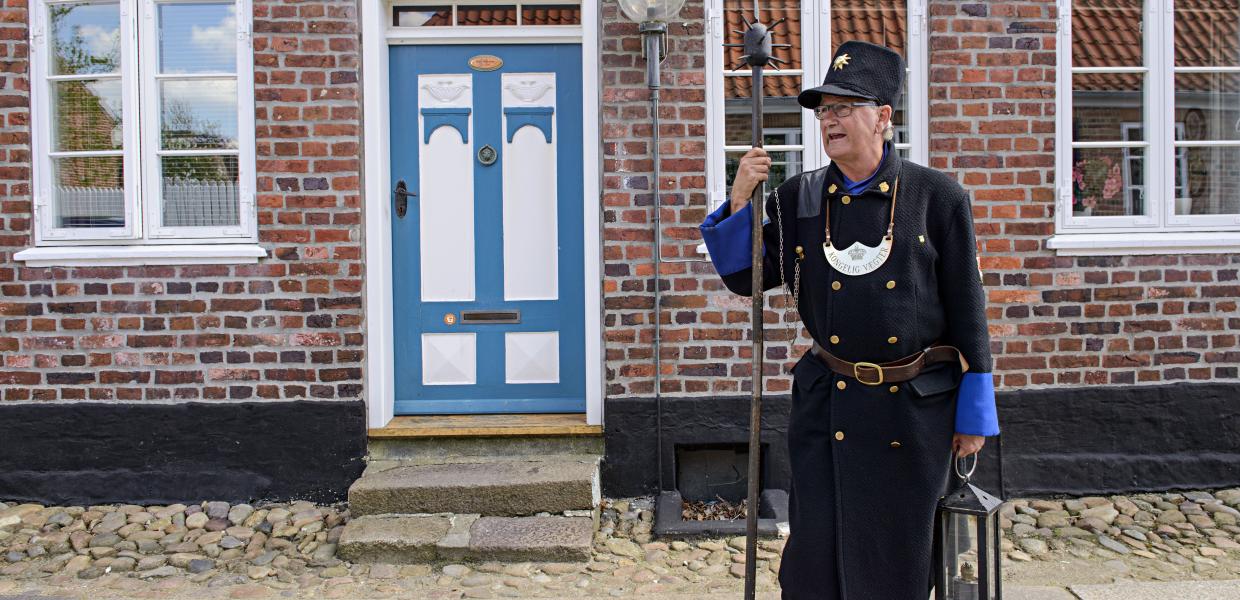 Coastal, market and harbour cities
Find out what our cities can do for your North Sea holiday