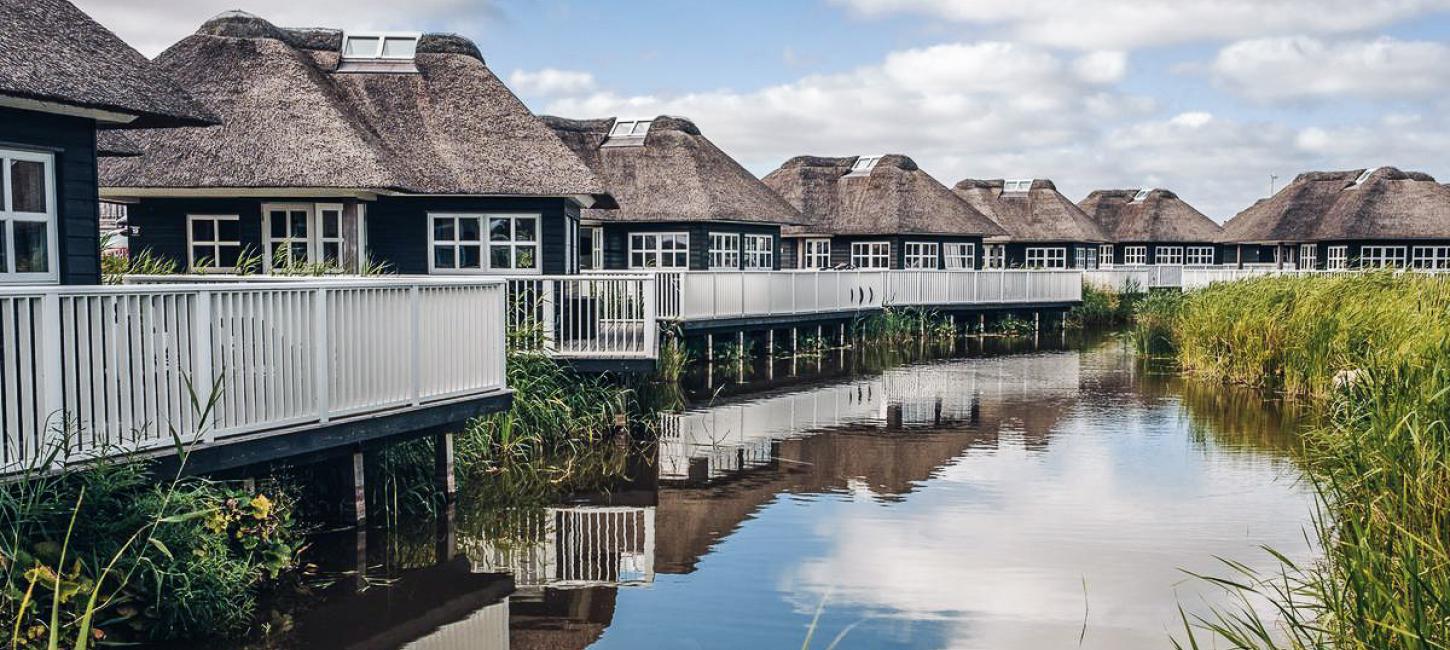 Accommodation
Vacationing by the West Coast of Denmark – in our destination – first and foremost means beautiful nature close to the water.
Holiday homes, houseboats, shelters, hotels, bed & breakfast …  
A week or two goes by quickly and that's why it's a good idea to think about where you want to stay, in order to get the best out of your vacation.
The destination offers both simple, charming, and comfortable types of accommodation. No matter which type of accommodation you choose, the proximity to the North Sea provides your whole family with renewed energy. All of the Destination Vesterhavet area is an oasis when it comes to activities and spending time together, all year round. 
Maybe you want a spa and pool in your holiday home? Maybe you want it to be close to the surf centre or the golf course, or in the dunes by the North Sea - with lots of space for the whole family and your dog?