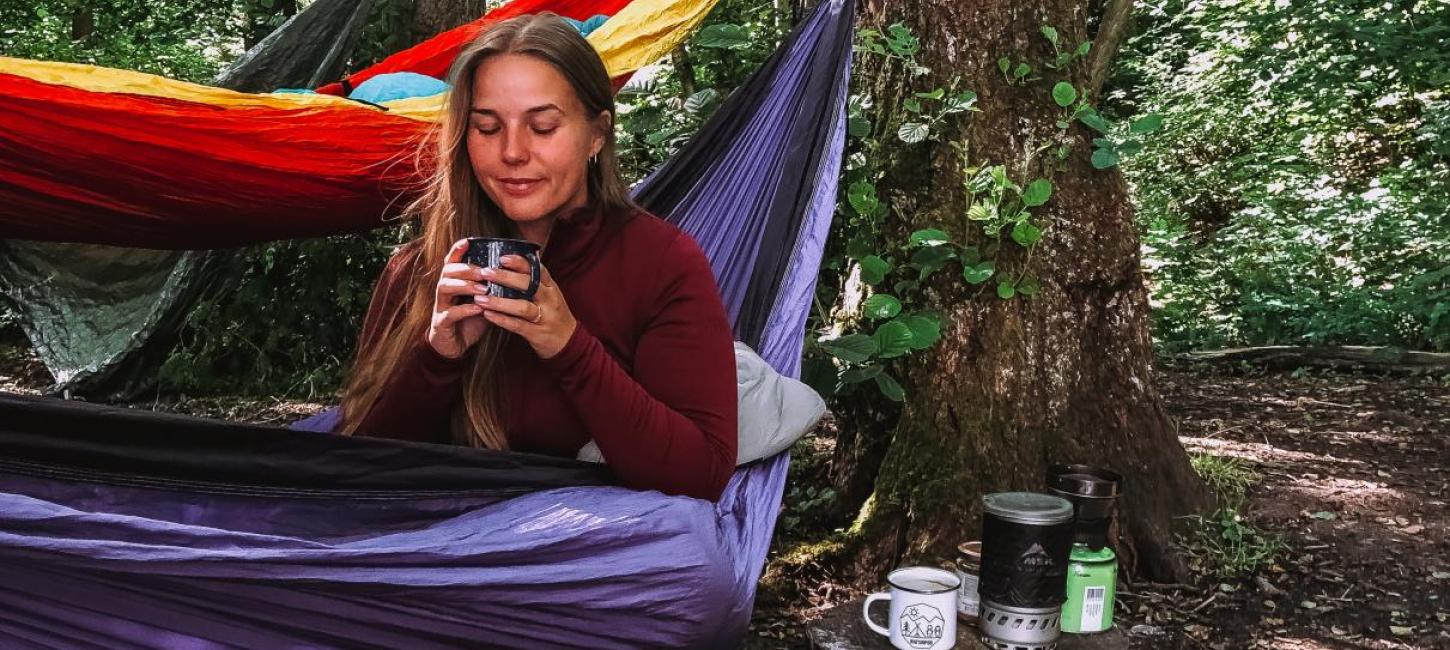 Spend the night in nature
Photo:
Zenia Maltha-Rasmussen
Combine your holiday in a holiday home with a primitive night in one of the many shelters or tent sites in the area. Bring your sleepingbag and your camping gear and enjoy being one with nature. 
Pack some food and a sleeping bag and spend a night or two here and enjoy being as close to wild nature as possible. Get up at around three or four in the morning and sneak out to watch the sunrise. If you are lucky, you may see some red deer which aren't as shy this time of day. Such an experience will definitely be the one that the children will tell their friends about back home. 
Practical information - night in shelters or tent sites
Follow the guidelines that you will find on the designated signs. 
Remember to clean up after yourselves. 
If you bring a dog it must be on a leash.
Be considerate of the other users of the shelters and of people in the vicinity of your shelter. 
Beware of fire hazards. 
Note that some shelters may have been booked in advance. 
Shelters and tent sites
Read more about the shelters and campsites. Go by bike or car and enjoy one of the many places so close to the nature.