"White Sands" - the successful Danish crime series hits European TV viewers
The White Sands crime series based on the discovery of a dead German surfer in the west coast town of Hvide Sande, achieved overwhelming TV success in Denmark this spring.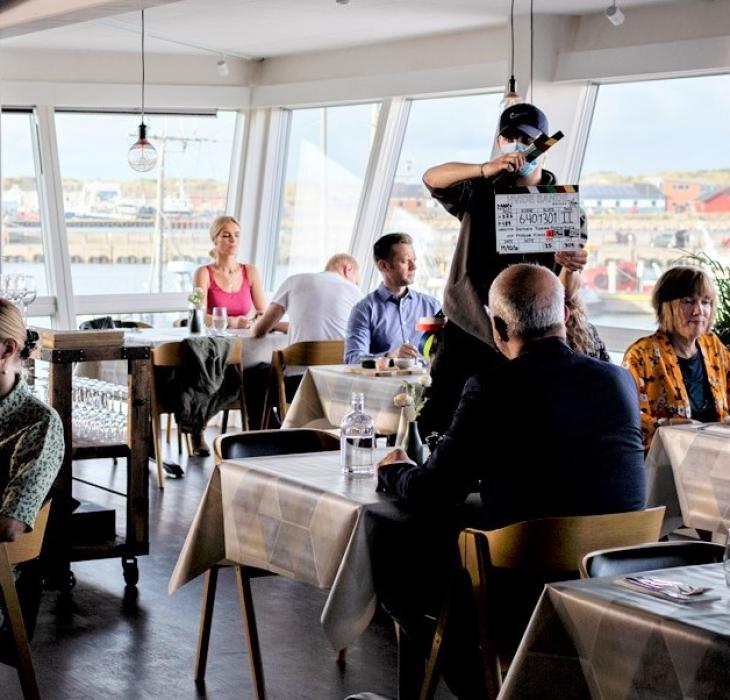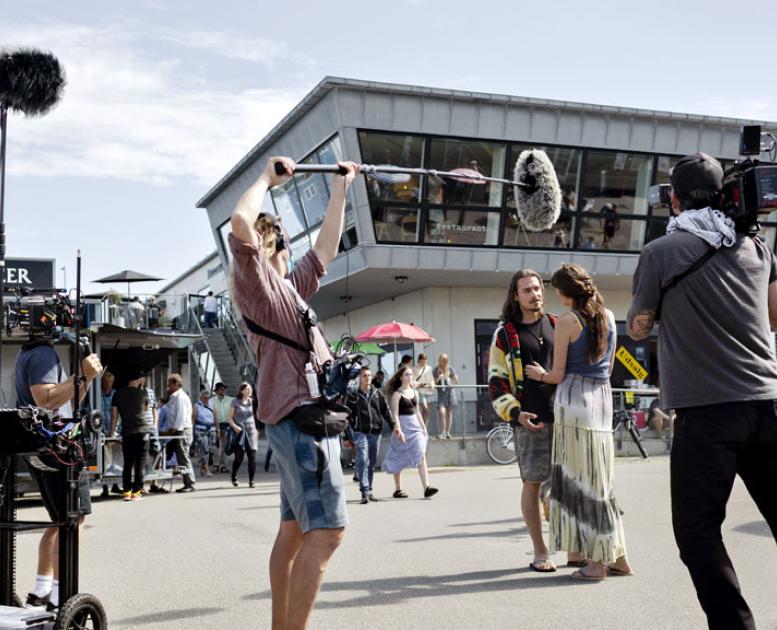 Crime series recorded on location in Hvide Sande
Photo:
Astrid Dalum
&
Astrid Dalum
Expectations are therefore high when TV stations in Europe are now showing the exciting series about a German and a Danish detective, tasked with solving the murder of a surfer named Sebastian in unforeseen difficult conditions – with links to Hamburg and its focal point in the iconic surfing town on the west coast of Jutland.
Throughout most of 2020, the town made its beaches, harbour, streets, dunes, lighthouse, west wind, sun and rain and, not least, its helpful citizens available for filming the series, written by highly successful Danish crime writing duo A.J. Kazinski (alias Anders Rønnow Klarlund) and Jacob Weinreich.